How to do Thanksgiving sustainably
With the holidays right around the corner, there is plenty to be thankful for! Me? I'm thankful for our planet and all the sustainable changes we can make to help keep our planet green. This Thanksgiving, try and reflect on how you're helping the planet, and how you can give back by being sustainable. Here's a few tips on how you can make Thanksgiving sustainable. Consider these switches for your Thanksgiving dinner, and give back to Mother Earth for all she has given to you!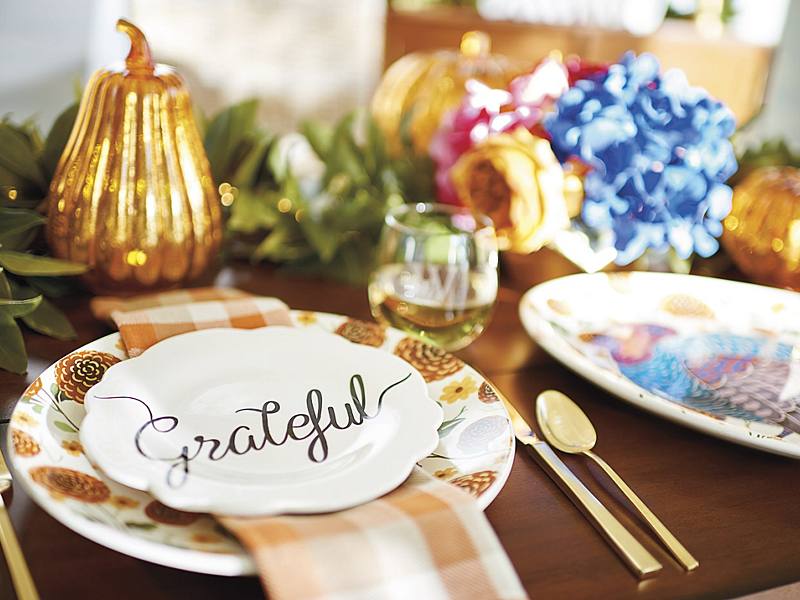 Have yourself a zero-waste Thanksgiving celebration!
Use ceramic plates for your feast 
I know Thanksgiving can be a chaotic mess sometimes, especially if you're the one hosting it. Most of us will buy some heavy duty disposable plastic or paper plates for our feast for an easy cleanup, but this year, try to skip the disposable dishware and use reusable ones. While it might be frustrating thinking about all the dishes you'll have to wash, think about how much better it is for the environment. Not to mention, nice, heavy duty reusable plates have a way better aesthetic when you're hosting a party. Consider buying reusable plates with a cute thanksgiving design, and use them every year for your celebration! 
Shop local and organic for your food 
With the craziness of Thanksgiving, it can save a lot of time to swing by your nearest grocery store chain to buy all the products you need— turkey, vegetables, potatoes, etc. Consider shopping a few days early and beating the crowds to shop at your local farmers market. Shopping at farmers markets for your food helps support local farmers, and you get more sustainably grown food. It can also be a lot healthier, more tasteful, and even cheaper sometimes! Consider checking where your nearest farmers market or local food shop is, and shop sustainable this Thanksgiving! 
Shop with reusable bags 
Whether you're shopping at your nearest grocery store chain, or shopping locally at your nearest farmers market, remember to bring your reusable grocery bags instead of using plastic ones! There are a bunch of great reusable grocery bags out there, and even some cute reusable bags with thanksgiving prints! Wherever you decide to shop, make sure you're making those tiny switches to help reduce your waste at home! 
Go vegetarian this Thanksgiving and skip the turkey 
I don't know about y'all, but my favorite part about Thanksgiving is all the mouth-watering side dishes! The mashed potatoes, green bean casserole, cranberry jelly, and sweet potato mash, YUM! And of course, we can't forget about that pumpkin pie! Wait, am I missing something? Oh yeah, the turkey! Consider getting a tofurky or using jackfruit (might be hard to find in the supermarket so use our handy hyperlink) this year for Thanksgiving and save the life of a turkey, or just skip the turkey altogether. By reducing your meat intake, you can help the environment. If you absolutely can't go without turkey, consider buying a smaller one and limit the amount of turkey you serve your guests and yourself.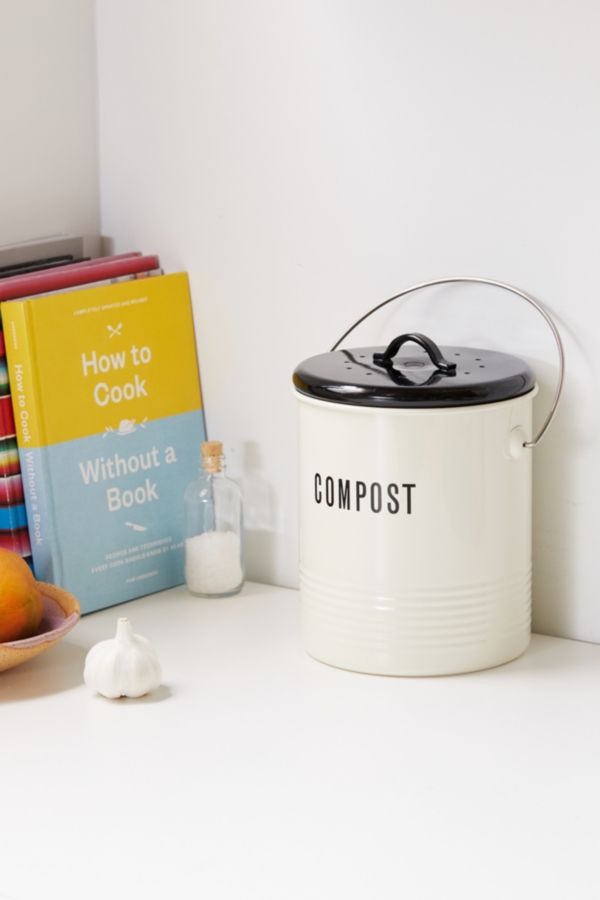 Compost your kitchen scraps 
Think about all the waste you have from vegetables you peel for the preparation of your Thanksgiving meal. Take potatoes for instance, instead of throwing out those scraps, consider composting them. Composting is basically nature's way of breaking down food on its own. When food sits in a landfill, it often doesn't break down as easily as if it were composted. Consider buying a compost bin before you start cooking! Mother Earth will be thankful. 
Store your leftovers and make new meals from them
Many people are weird about eating leftovers. Personally, I think leftovers are the best part about Thanksgiving! If you hate eating the same thing over and over, consider making new meals out of your leftovers. There are a bunch of Thanksgiving leftover cook books specifically for people who want to have variety in their meals. I've heard there are some great recipes for Thanksgiving feast sandwiches! Check out these great storage containers to suit all your leftover needs!